When:
November 9, 2022 @ 12:00 pm – 1:00 pm
2022-11-09T12:00:00-05:00
2022-11-09T13:00:00-05:00
Where:
Online continuing education workshop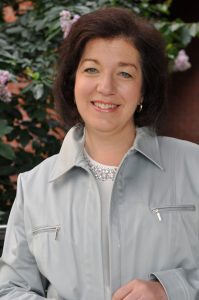 2022 Professional Continuing Education Online Webinar
Psychosocial Oncology: The Intersection of the Medical, Emotional, Psychological, and Social Framework
Wednesday, November 9, 2022, from 12:00 PM- 1:00 PM
Online Workshop – One (1) CE Credit
Fee: $19/person
FREE for Active PBC Volunteer Clinicians
Featured Presenter: Louise Knight, LCSW-C, OSW-C, FNAP
Session Description: This workshop will offer an introductory overview of psychosocial oncology including the effect cancer has on essential areas of the human cycle of life. By recognizing and validating the impact of demoralization of oncology patients and their families, we can better understand the course of disease throughout the medical, emotional, psychological, and social foundations. This workshop will provide clinicians with pertinent information to help them better serve clients impacted by cancer.
Learning Objectives:
At the end of this presentation, the participant will be able to:
Identify the basic psychological needs of cancer patients across the disease trajectory
Discuss the impact of cancer on the major domains in the life cycle
Explain the impact of demoralization within the cancer patient and their family
Presenter Bio: Louise Knight, LCSW-C, OSW-C, FNAP
A graduate of Temple University and the University of Scranton, she is the Director of the Harry J. Duffey Family, Patient and Family Services Program at The Johns Hopkins Sidney Kimmel Comprehensive Cancer Center, Baltimore, Maryland. The Duffey program provides biopsychosocial-spiritual services to adult cancer patients and their families and operates the Hackerman-Patz Patient and Family Pavilion offering temporary low-cost housing accommodations to cancer patients and their families.
She is the Johns Hopkins Hospital, Director for Field Education for MSW students and adjunct faculty with the Johns Hopkins University, School of Medicine. She has held positions as the Interim Chief Operating Officer for the Kimmel Cancer Center, Director of the Johns Hopkins Hospital United States Navy Post- Master Social Work Fellowship Training Program and chair of the Advisory Panel on Outreach and Education for the Centers for Medicare & Medicaid Services.
She holds appointments on a number of state and national boards and advisory panels and has been awarded the American Cancer Society Lane W. Adams Award for Excellence in Patient Care, the Leadership in Oncology Social Work Award by the Association of Oncology Social Work, The Johns Hopkins Hospital Human Resources Presidential Leadership Award, the Eleanor Clark Award for Innovative Programs in Patient Care from the Society for Social Work Leadership in Healthcare and she is an inducted fellow in the National Academies of Practice, Social Work Academy. She is the 2022-2023 President-Elect for the Society of Social Work Leadership in Healthcare.
She is published in the areas of social work practice management, palliative care and clinical oncology.
Workshop registrants will receive a code prior to the webinar to log on to Zoom and participate in the online session.
IMPORTANT: Attendance will be monitored. Participants must be logged on to the meeting by the workshop start time and participate in the entire event in order to earn CE credit.
Pro Bono Counseling is approved by the American Psychological Association to sponsor continuing education for psychologists. Pro Bono Counseling maintains responsibility for this program and its content. The Maryland Boards of Social Work Examiners and Professional Counselors and Therapists certify that this program meets the criteria for one (1) credit hours of continuing education for social workers (Category 1), professional counselors, and therapists (Category A – pending) licensed in Maryland.
CE credit is granted to participants with documented attendance at individual workshops. Attendance is monitored. Credit will not be granted to registrants who log on late or depart early from a session. It is the responsibility of registrants to comply with these requirements.
By registering for this event, all participants agree to abide by the following code of conduct:
Workshop Code of Conduct
Pro Bono Counseling (PBC) is dedicated to providing a positive continuing education experience for everyone of all backgrounds and identities. We do not tolerate disrespectful behavior or harassment of workshop participants, facilitators, or PBC staff in any form. We do not tolerate discrimination or harassment on the basis of characteristics that include but are not limited to: gender, gender identity and expression, age, sexual orientation, disability, physical appearance, body size, citizenship, veteran status, pregnancy status, race, ethnicity, or religion. Anyone asked to stop unacceptable behavior is expected to comply immediately. If a participant engages in unacceptable behavior, PBC may take any action it deems appropriate, including warning or expelling the offender from the event with no refund.