Pro Bono Counseling® (PBC) is a non-profit 501(c)(3) corporation founded with the goal of connecting uninsured and under-insured low-income Marylanders with compassionate and qualified mental health professionals who provide care on a volunteer basis at no cost.
PBC was born from the vision of Sally C. Millemann, M.S.W., co-founder of Advocates for Children and Youth. In 1989, while serving as Associate Director of the Maryland Disability Law Center and President of the Maryland Conference of Social Concern, she saw a critical need that was going unmet. Too many Marylanders were at risk of "falling through the cracks" in the state's mental health care system, because they earned too much to qualify for state benefits yet could still not afford counseling on their own.
Her solution was a request for clinicians in private practice to take a single pro bono case per year, providing needed care and resources to these at-risk Marylanders. With the generous support of the Morris Goldseker Foundation and other local philanthropic organizations, Pro Bono Counseling officially began on May 1, 1991, and was incorporated as a nonprofit on June 25, 1992.
Since its founding, Pro Bono Counseling has helped over 30,000 individuals and families throughout Maryland connect with volunteer counselors and obtain the mental health care they could not otherwise afford. Presently, PBC has over 800 volunteer clinicians all over the state of Maryland who give over 16,000 hours of their time each year.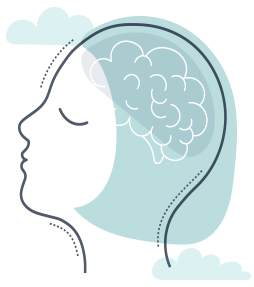 Pro Bono Counseling's mission is to remove barriers and provide relief by connecting Marylanders to mental health support.
Pro Bono Counseling envisions a future where everyone has access to quality mental health care.
The work of Pro Bono Counseling is guided by our dedication to regard all people with the utmost respect and dignity and conduct ourselves with honesty, compassion, and empathy. We are committed to social justice and equity as we support and serve the needs of Maryland's diverse communities. The culture of Pro Bono Counseling is collaborative, and we strive to provide the highest quality services through continual growth, education, and improvement.
Pro Bono Counseling (PBC) strives to  apply principles of diversity, equity, and inclusion in all  that we do. We acknowledge that racism and systems of oppression impact access to, and delivery of, mental health services.  PBC commits to being part of the solution and works to actively dismantle these structures and systems in order to help build a more equitable society.
Caring for Caregivers
Caring for Caregivers is designed to help families cope with the enormous psychological adjustments required when a loved one is diagnosed with a long-term debilitating or terminal illness. Issues faced by these families include shock at the initial diagnosis, strains on finances and family life, and the difficult choices surrounding end-of-life care.
CHAI
Founded in 2001 as an independent organization, CHAI (Counselors Helping [South] Asians and Indians) is dedicated to meeting the mental health needs of South Asian communities in Maryland and helping to reduce the stigma that often surrounds mental illness among this population. CHAI conducts community outreach, partners with local crisis intervention agencies, provides education and resources, and refers those in need to qualified and licensed mental health providers. In 2017, CHAI joined with Pro Bono Counseling to become one of its special programs.
The Jean Steirn Cancer Program
Those who face a cancer diagnosis while also struggling with financial difficulties are afflicted twice over. To ease this burden, the Jean Steirn Cancer Program connects patients, their caregivers, and family members with licensed and insured mental health therapists, during every phase of their cancer from diagnosis to post-treatment. Pro Bono Counseling provides educational workshops for its volunteer clinicians addressing the unique concerns of cancer patients, survivors, and their families.
Parenting Alone: Building Healthy Families
Since 2008, the Parenting Alone: Building Healthy Families program has helped low-income, uninsured and under-insured single parents obtain mental health treatment and resources to improve their lives. The program serves single-parent families who are referred by school workers and psychologists, families that are temporarily without a parent due to a military deployment, families that have lost a parent to terminal illness, and women who are leaving shelters with their children and parenting alone for the first time.
Private Counseling for Public Service
In coordination with the Veterans Administration, the Maryland Department of Health, and other organizations, Pro Bono Counseling's Private Counseling for Public Service program links low-income, uninsured, and under-insured Maryland members of the armed services and their loved ones with participating therapists. More than 200 volunteer clinicians have received specialized training from the VA and the National Guard and Reserves, giving them greater ability to address the unique needs of these families and individuals.
Terapias para Familias, Parejas e Individuos
Terapias para Familias, Parejas e Individuos (Therapy for Families, Couples and Individuals) extends the mission of Pro Bono Counseling (PBC) to Maryland's low-income, uninsured and under-insured Spanish-speaking community, connecting people in need to licensed clinicians and other resources. A bilingual staff member conducts client intake, and participants are matched with Spanish speaking providers. PBC is available to all Marylanders, and PBC staff do not ask participants about their immigration status.
Victims of Violence
Funded by a VOCA grant of the Governor's Office of Crime Control and Prevention, the Victims of Violence program is focused on providing care and resources to Marylanders who are victims or witnesses of violent and traumatic events. The program connects those who reach out for help, as well as those referred by law enforcement and State's Attorney's Offices throughout the state, with participating clinicians who have received specialized training in trauma care.
The subprogram Homicide Victims: Surviving and Succeeding provides survivors of homicide with supportive resources while preparing them for interaction with the criminal justice system and advising them of their rights. This subprogram is funded by a SOHG grant of the Governor's Office of Crime Control and Prevention.