When:
September 22, 2023 @ 12:00 pm – 2:00 pm
2023-09-22T12:00:00-04:00
2023-09-22T14:00:00-04:00
Where:
Online continuing education workshop

2023 Professional Continuing Education Online Webinar
Mental Health, Social Media and Empowerment: Navigating Client Experiences with Information Online
Friday, September 22, 2023, from 12:00 PM – 2:00 PM
Online Workshop – Two (2) CE Credits
Fee: $29/person
FREE for Active PBC Volunteer Clinicians
Featured Presenter: Yim Register
Session Description: This workshop explores a variety of topics concerning mental health and social media — from how social media itself may affect your clients, to the kinds of mental health information they are seeing online, and what the algorithms prioritize. The goal of this workshop is to understand the types of mental health information clients may encounter on social media, and come up with collaborative strategies to integrate, or challenge, those ideas in therapy sessions.
Learning Objectives:
At the end of this presentation, the participant will be able to:
Describe the current landscape of mental health and social media — being able to list protective factors and risk factors of social media use.
Discuss various mental health content that appears online (TikTok, text posts, advice from therapists, community hashtags, memes etc.)
Compare differences between helpful mental health content and harmful mental health content.
Create a plan for collaborating with a client who uses social media for mental health information, treating this as an opportunity for them to self-advocate, and for the relationship between client and therapist to reach higher potential.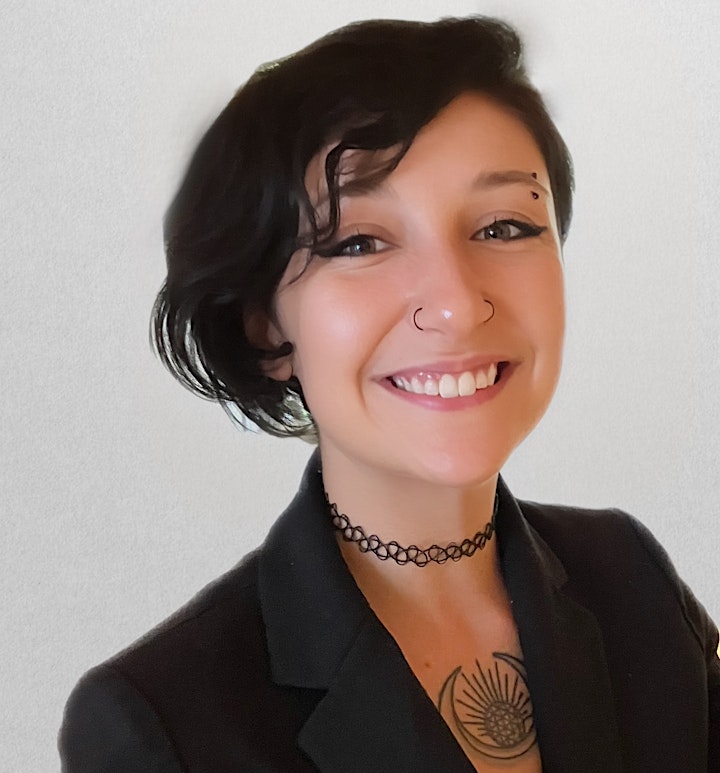 Presenter Bio: Yim Register
Yim Register (they/them) is a PhD candidate at the University of Washington studying trauma-informed AI education. They combine their personal trauma history with their expertise in cognitive science, artificial intelligence, and social justice. Their work spans trauma-informed educational practices, and the ways in which AI algorithms perpetuate harm to marginalized populations. They have published research describing how social media algorithms can exacerbate trauma and have developed methods for trauma-informed AI education tackling these issues. They celebrate opportunities for joy, healing, and justice — and infuse those principles into everything they do with technology and beyond. They are guided by optimism that together we can create a better world.
Workshop registrants will receive a code prior to the webinar to log on to Zoom and participate in the online session.
IMPORTANT: Attendance will be monitored. Participants must be logged on to the meeting by the workshop start time and participate in the entire event in order to earn CE credit.
Pro Bono Counseling is approved by the American Psychological Association to sponsor continuing education for psychologists. Pro Bono Counseling maintains responsibility for this program and its content. The Maryland Boards of Social Work Examiners and Professional Counselors and Therapists certify that this program meets the criteria for two (2) credit hours of continuing education for social workers (Category 1), professional counselors, and therapists (Category A – pending) licensed in Maryland.
CE credit is granted to participants with documented attendance at individual workshops. Attendance is monitored. Credit will not be granted to registrants who log on late or depart early from a session. It is the responsibility of registrants to comply with these requirements.
By registering for this event, all participants agree to abide by the following code of conduct:
Workshop Code of Conduct
Pro Bono Counseling (PBC) is dedicated to providing a positive continuing education experience for everyone of all backgrounds and identities. We do not tolerate disrespectful behavior or harassment of workshop participants, facilitators, or PBC staff in any form. We do not tolerate discrimination or harassment on the basis of characteristics that include but are not limited to: gender, gender identity and expression, age, sexual orientation, disability, physical appearance, body size, citizenship, veteran status, pregnancy status, race, ethnicity, or religion. Anyone asked to stop unacceptable behavior is expected to comply immediately. If a participant engages in unacceptable behavior, PBC may take any action it deems appropriate, including warning or expelling the offender from the event with no refund.
Workshop Views Disclaimer
The views expressed by the workshop presenter(s) and participants are their own opinions and do not represent Pro Bono Counseling, and do not imply an endorsement of them or the organizations they represent.