When:
June 10, 2022 @ 12:00 pm – 1:00 pm
2022-06-10T12:00:00-04:00
2022-06-10T13:00:00-04:00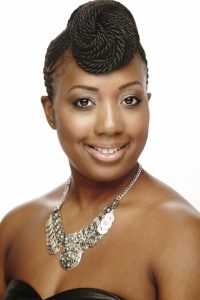 2022 Professional Continuing Education Online Webinar
When Love is Not Blind: Interracial Couples and Therapy
Friday, June 10, 2022, from 12:00 PM- 1:00 PM
Online Workshop – One (1) CE Credit
Fee: $19/person
FREE for Active PBCP Volunteer Clinicians
Featured Presenter: Racine R. Henry, Ph.D., Licensed Marriage & Family Therapist
Session Description: This workshop will explore the social-cultural factors that influence the maintenance of interracial relationships in the U.S. Effective therapeutic strategies for enhancement of interracial marriages and couple relationships will be provided.
Learning Objectives:
At the end of this presentation, the participant will be able to:
Provide with a conceptual framework for understanding the unique factors that are faced by interracial couples.
Learn effective strategies for effective engagement and treatment of interracial couples.
Explore Self of the Therapist issues that may facilitate or impede clinical effectiveness.
Presenter Bio: Racine R. Henry, Ph.D., LMFT
Racine R. Henry, Ph.D., LMFT has been practicing psychotherapy since 2008 and currently holds a license in Marriage and Family Therapy in New York. Dr. Henry holds a dual Bachelor of Arts degree in Psychology and Sociology/Social Psychology from Lehigh University, a Master of Science in Marriage and Family Therapy from Valdosta State University and a PhD. in Couple and Family Therapy from Drexel University. Dr. Henry has done academic presentations at national and international conferences of several professional organizations along with publications in peer-reviewed journals, textbooks, and popular media literature. In addition to extensive work with couples, Dr. Henry is experienced in group therapy, family therapy, anger management training, and treating various mental health diagnoses including depression, infidelity, Post-Traumatic Stress Disorder, and adjustment issues. Currently, Dr. Henry is the founder of Sankofa Marriage & Family Therapy, PLLC and the creator of the "A Palate For Love" ™️ series.
Workshop registrants will receive a code prior to the webinar to log on to Zoom and participate in the online session.
IMPORTANT: Attendance will be monitored. Participants must be logged on to the meeting by the workshop start time and participate in the entire event in order to earn CE credit.
The Pro Bono Counseling Project is approved by the American Psychological Association to sponsor continuing education for psychologists. The Pro Bono Counseling Project maintains responsibility for this program and its content. The Maryland Boards of Social Work Examiners and Professional Counselors and Therapists certify that this program meets the criteria for one (1) credit hour of continuing education for social workers (Category 1), professional counselors, and therapists (Category A) licensed in Maryland.
CE credit is granted to participants with documented attendance at individual workshops. Attendance is monitored. Credit will not be granted to registrants who log on late or depart early from a session. It is the responsibility of registrants to comply with these requirements.
By registering for this event, all participants agree to abide by the following code of conduct:
Workshop Code of Conduct
Pro Bono Counseling Project (PBCP) is dedicated to providing a positive continuing education experience for everyone of all backgrounds and identities. We do not tolerate disrespectful behavior or harassment of workshop participants, facilitators, or PBCP staff in any form. We do not tolerate discrimination or harassment on the basis of characteristics that include but are not limited to: gender, gender identity and expression, age, sexual orientation, disability, physical appearance, body size, citizenship, veteran status, pregnancy status, race, ethnicity, or religion. Anyone asked to stop unacceptable behavior is expected to comply immediately. If a participant engages in unacceptable behavior, PBCP may take any action it deems appropriate, including warning or expelling the offender from the event with no refund.