When:
June 8, 2022 @ 10:00 am – 12:00 pm
2022-06-08T10:00:00-04:00
2022-06-08T12:00:00-04:00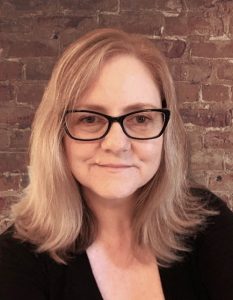 2022 Professional Continuing Education Online Webinar
Recognizing Risk Factors for Intimate Partner Violence
Wednesday, June 8, 2022, from 10:00 AM- 12:00 PM
Online Workshop – Two (2) CE Credits
Fee: $29/person
FREE for Active PBCP Volunteer Clinicians
Featured Presenter: Audrey Bergin, MPH, MA
Session Description: This presentation will review the prevalence of intimate partner homicide and the research on risk factors. Along with learning how to recognize warning signs and intervene with clients at risk for being killed by an intimate partner.
Learning Objectives:
At the end of this presentation, the participant will be able to:
Discuss prevalence of intimate partner homicide
Describe research on intimate partner violence
List risk factors for homicide
Utilize knowledge of risk factors to access and help clients
Presenter Bio: Audrey Bergin, MPH, MA
Audrey Bergin, MPH, MA, has over 30 years of experience with survivors of abuse. She previously worked as an Art Therapist with abused children, coordinated Baltimore County's Domestic Violence and Sexual Assault Hotline, worked on a Domestic Violence research project at Johns Hopkins Hospital, and co-led Abuser Intervention groups. She launched the Domestic Violence Program (DOVE) at Northwest Hospital in November of 2004 and has won numerous awards for her work with survivors. Ms. Bergin is involved in several local and statewide collaborative initiatives, including the Baltimore County's Domestic Violence Fatality Review Team, the Maryland Health Care Coalition Against Domestic Violence, and Baltimore County's Domestic Violence Coordinating Committee.
Workshop registrants will receive a code prior to the webinar to log on to Zoom and participate in the online session.
IMPORTANT: Attendance will be monitored. Participants must be logged on to the meeting by the workshop start time and participate in the entire event in order to earn CE credit.
The Pro Bono Counseling Project is approved by the American Psychological Association to sponsor continuing education for psychologists. The Pro Bono Counseling Project maintains responsibility for this program and its content. The Maryland Boards of Social Work Examiners and Professional Counselors and Therapists certify that this program meets the criteria for two (2) credit hours of continuing education for social workers (Category 1), professional counselors, and therapists (Category A) licensed in Maryland.
CE credit is granted to participants with documented attendance at individual workshops. Attendance is monitored. Credit will not be granted to registrants who log on late or depart early from a session. It is the responsibility of registrants to comply with these requirements.
By registering for this event, all participants agree to abide by the following code of conduct:
Workshop Code of Conduct
Pro Bono Counseling Project (PBCP) is dedicated to providing a positive continuing education experience for everyone of all backgrounds and identities. We do not tolerate disrespectful behavior or harassment of workshop participants, facilitators, or PBCP staff in any form. We do not tolerate discrimination or harassment on the basis of characteristics that include but are not limited to: gender, gender identity and expression, age, sexual orientation, disability, physical appearance, body size, citizenship, veteran status, pregnancy status, race, ethnicity, or religion. Anyone asked to stop unacceptable behavior is expected to comply immediately. If a participant engages in unacceptable behavior, PBCP may take any action it deems appropriate, including warning or expelling the offender from the event with no refund.