When:
October 27, 2023 @ 3:00 pm – 5:00 pm
2023-10-27T15:00:00-04:00
2023-10-27T17:00:00-04:00
Where:
Online continuing education workshop

2023 Professional Continuing Education Online Webinar
Understanding the Impact of Crime on Victims' Mental Health and Well-Being
Friday, October 27, 2023, from 3:00 – 5:00 PM
Online Workshop – 2 CE Credits
Fee: $29/person
FREE for Active PBC Volunteer Clinicians
Featured Presenters: Dr. Paulette Williams-Tillery and Melinda Lawson
Session Description: The training is designed to assist mental health providers who work with victims of crime cope with trauma and regain a sense of personal safety and well-being. It addresses the unique needs and challenges faced by victims, equips them with relevant information, and promotes their rights, recovery, and resilience.
Learning Objectives:
At the end of this presentation, the participant will be able to:
Develop a comprehensive understanding of the different types of crimes and their potential impacts on victims' mental health and well-being.
Describe the common emotional and psychological reactions experienced by crime victims, such as trauma, anxiety, depression, and post-traumatic stress disorder (PTSD).
Explore the potential long-term consequences of victimization, including changes in self-perception, relationships, and overall quality of life.
Identify effective interventions and strategies for supporting victims' mental health and well-being, both immediately after the crime and in the long term.
Presenter Bio: Paulette Williams-Tillery, PhD, LMSW
Dr. Paulette Williams-Tillery is a highly experienced educator in the field of social work, with over 15 years of experience working with underserved populations. She has also worked as a program development manager and trainer for more than 10 years. In her role as Department Chair of the Social Work Department, she developed and successfully obtained accreditation for the social work program under the National Association of Social Workers (NASW).
With a background in social work, Dr. Tillery is dedicated to assisting individuals and communities affected by grief, as well as complex and intergenerational trauma. She utilizes a diverse range of therapeutic approaches when working with individuals impacted by conditions such as PTSD, CPTSD, and Vicarious Trauma, during her time as a therapist at the Urban Trauma Counseling Center.
Previously, Dr. Tillery served as the Director of the Homicide Survivor Advocacy Program at Roberta's House, where she provided support and services to victims affected by various types of loss, particularly due to homicide. Currently, she holds the position of Assistant Professor at Coppin State College's Department of Social Work.
Dr. Tillery's research interests focus on trauma, crime victims, grief in the Black Community, and adult learners within higher education institutions.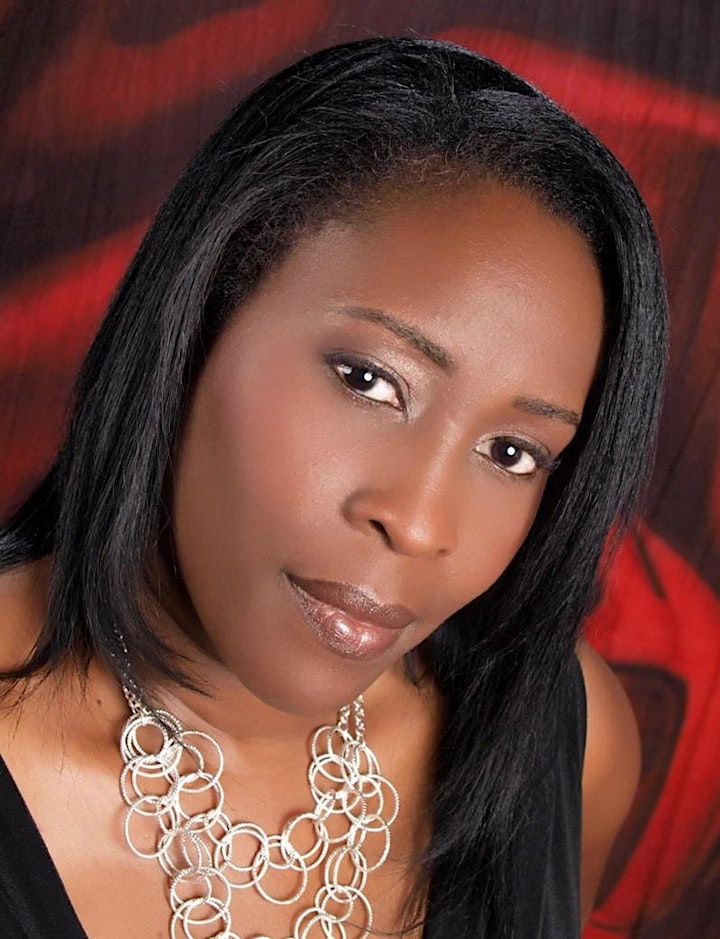 Presenter Bio: Melinda Lawson
Melinda Lawson is the Director of Survivor Advocacy at Roberta's House
Melinda Lawson has always had an interest in thanatology without knowing that it was even a thing. That interest led her to a degree in thanatology. With the help of the Frederick County Board of Education, she started two bereavement programs for her practicum in Frederick, Maryland, for children whose parents and grandparents had died.
As a twenty-year retired military wife, her family retired close to the Fort Meade Military Installation. She worked with the military service members, providing service to those who serve by counseling service members going away to war and teaching death notification classes.
She got a fulfilling position at the Hospice of the Chesapeake coordinating services for dying veterans, helping them get the recognition that they may not have received in the military.
It seemed that death would be her career path in her role at the Living Legacy Foundation, coordinating tissue donation and family services. While in this position, she helped families in their darkest hours to make the most difficult decision to donate their loved one's tissue, such as corneas, to give the gift of sight to one or two people.
Finally, she landed the position of director for the Homicide Survivor Transformation Project and Rays of Hope Program. She is responsible for program development and implementation, measuring outcomes, and overseeing day-to-day operations.
She has a Bachelor's in Developmental Psychology, a Master's in Human Services, a Master's in Thanatology, and in the process of completing her PhD in Human Services.
Workshop registrants will receive a code prior to the webinar to log on to Zoom and participate in the online session.
IMPORTANT: Attendance will be monitored. Participants must be logged on to the meeting by the workshop start time and participate in the entire event in order to earn CE credit.
Pro Bono Counseling is approved by the American Psychological Association to sponsor continuing education for psychologists. Pro Bono Counseling maintains responsibility for this program and its content. The Maryland Boards of Social Work Examiners and Professional Counselors and Therapists certify that this program meets the criteria for two (2) credit hours of continuing education for social workers (Category 1), professional counselors, and therapists (Category A-pending) licensed in Maryland.
CE credit is granted to participants with documented attendance at individual workshops. Attendance is monitored. Credit will not be granted to registrants who log on late or depart early from a session. It is the responsibility of registrants to comply with these requirements.
By registering for this event, all participants agree to abide by the following code of conduct:
Workshop Code of Conduct
Pro Bono Counseling (PBC) is dedicated to providing a positive continuing education experience for everyone of all backgrounds and identities. We do not tolerate disrespectful behavior or harassment of workshop participants, facilitators, or PBC staff in any form. We do not tolerate discrimination or harassment on the basis of characteristics that include but are not limited to: gender, gender identity and expression, age, sexual orientation, disability, physical appearance, body size, citizenship, veteran status, pregnancy status, race, ethnicity, or religion. Anyone asked to stop unacceptable behavior is expected to comply immediately. If a participant engages in unacceptable behavior, PBC may take any action it deems appropriate, including warning or expelling the offender from the event with no refund.
Workshop Views Disclaimer
The views expressed by the workshop presenter(s) and participants are their own opinions and do not represent Pro Bono Counseling, and do not imply an endorsement of them or the organizations they represent.