When:
September 14, 2022 @ 1:00 pm – 2:00 pm
2022-09-14T13:00:00-04:00
2022-09-14T14:00:00-04:00
Where:
Online continuing education workshop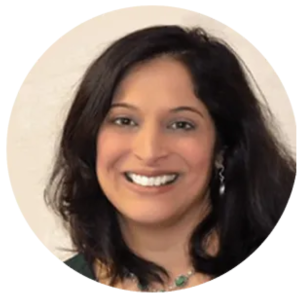 Pro Bono Counseling
2022 Professional Continuing Education Online Webinar
TMS Fundamentals: What Every Therapist Needs to Know
Wednesday, September 14, 2022, from 12:00 PM- 1:00 PM
Online Workshop – One (1) CE Credit
Fee: $19/person
FREE for Active PBC Volunteer Clinicians
Featured Presenter: Hanita Chhabra, MD
Session Description: The course will cover what Transcranial Magnetic Stimulation (TMS) therapy is and the mechanism of action by reviewing the current indications and appropriate candidates for treatment, as well as any contraindications to treatment. The use of TMS therapy to treat depression and OCD as well to aid in smoking cessation will be discussed along with clients who can most benefit from TMS treatment.
Learning Objectives:
At the end of this presentation, the participant will be able to:
Discuss what TMS therapy is and how it operates
Describe existing FDA indications for TMS treatment
Identify patients who can benefit most from TMS treatment
Explain TMS patient treatment experience and mechanism of action
Presenter Bio: Hanita Chhabra, MD
Dr. Hanita Chhabra is a board-certified adult psychiatrist with sub-specialty certification in psychosomatic medicine. Dr. Chhabra joined Greenbrook TMS in July 2016 as Medical Director in the Baltimore region. She was a consulting psychiatrist at Sheppard Pratt Hospital and Greater Baltimore Medical Center for five years before moving to Anne Arundel County. She was born and raised in this area among her family of all physicians. After completing medical school at Jefferson Medical College in Philadelphia, Dr. Chhabra started her training at Johns Hopkins Hospital in obstetrics and gynecology. She later changed to psychiatry and completed her training at the University of Pennsylvania in 2006.
Dr. Chhabra is interested in caring for the most medically complicated and treatment resistant patients. This interest led her to complete the fellowship at Duke University in TMS in 2013. She has since been practicing prescribing medications and TMS to some of the most challenging cases of anxiety and depression. Dr. Chhabra says she was drawn to TMS therapy as a modality for treating depression because TMS achieves rapid results for patients who have suffered a loss of quality of life/function due to depression. She considers it an honor to help restore hope and function to patients with depression, and she feels fortunate to have advanced training that allows her to stay on the cutting edge in the field of psychiatry so that she can offer her patients the absolute best in mental health care.
Workshop registrants will receive a code prior to the webinar to log on to Zoom and participate in the online session.
IMPORTANT: Attendance will be monitored. Participants must be logged on to the meeting by the workshop start time and participate in the entire event in order to earn CE credit.
Pro Bono Counseling is approved by the American Psychological Association to sponsor continuing education for psychologists. Pro Bono Counseling maintains responsibility for this program and its content. The Maryland Boards of Social Work Examiners and Professional Counselors and Therapists certify that this program meets the criteria for one (1) credit hours of continuing education for social workers (Category 1), professional counselors, and therapists (Category A) licensed in Maryland.
CE credit is granted to participants with documented attendance at individual workshops. Attendance is monitored. Credit will not be granted to registrants who log on late or depart early from a session. It is the responsibility of registrants to comply with these requirements.
By registering for this event, all participants agree to abide by the following code of conduct:
Workshop Code of Conduct
Pro Bono Counseling (PBC) is dedicated to providing a positive continuing education experience for everyone of all backgrounds and identities. We do not tolerate disrespectful behavior or harassment of workshop participants, facilitators, or PBC staff in any form. We do not tolerate discrimination or harassment on the basis of characteristics that include but are not limited to: gender, gender identity and expression, age, sexual orientation, disability, physical appearance, body size, citizenship, veteran status, pregnancy status, race, ethnicity, or religion. Anyone asked to stop unacceptable behavior is expected to comply immediately. If a participant engages in unacceptable behavior, PBC may take any action it deems appropriate, including warning or expelling the offender from the event with no refund.