When:
April 22, 2022 @ 1:00 pm – 3:00 pm
2022-04-22T13:00:00-04:00
2022-04-22T15:00:00-04:00
Where:
Online continuing education workshop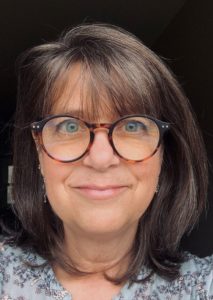 Pro Bono Counseling Project
2022 Professional Continuing Education Online Webinar
The Intersection of Trauma, Behavioral Health, and Elder Abuse
Friday, April 22, 2022, from 1:00 PM – 3:00 PM
Online Workshop – Two (2) CE Credits
Fee: $29/person
FREE for Active PBCP Volunteer Clinicians
Featured Presenter: Kim Burton
Session Description: This continuing education workshop explores elder abuse through the lens of trauma and behavioral health disorders as well as the overlap in mental, physical, and behavioral symptomatology. Strategies to best support older adults in these circumstances are emphasized.
Learning Objectives:
At the end of this presentation, the participant will:
Explain three themes of trauma and how they intersect with common age-related changes;
Identify mental, behavioral, and physical symptoms shared across experiences of trauma, mental illness, and elder abuse;
Describe at least four strategies to maximize positive engagement with an older adult experiencing elder abuse or trauma of a different nature.
Presenter Bio: Kim Burton
Kim Burton serves as the Senior Advisor to Older Adult Programs for the Mental Health Association of Maryland where she previously worked for 20 years as the Director of Older Adult Programs and chaired the Maryland Coalition on Mental Health and Aging. Considered a content expert on behavioral health and aging issues, Kim regularly provides public and professional education to enlighten audiences to the urgency and importance of late life behavioral health care. Her aim is to destigmatize mental illness, substance use disorders and cognitive impairment in later life and to promote dignity and hope for recovery among older adults and their care partners. Kim is a graduate of George Washington University and completed the Geriatric Mental Health Specialist Certificate Program at the University of Washington in 1992.
Workshop registrants will receive a code prior to the webinar to log on to Zoom and participate in the online session.
IMPORTANT: Attendance will be monitored. Participants must be logged on to the meeting by the workshop start time and participate in the entire event in order to earn CE credit.
The Pro Bono Counseling Project is approved by the American Psychological Association to sponsor continuing education for psychologists. The Pro Bono Counseling Project maintains responsibility for this program and its content. The Maryland Boards of Social Work Examiners and Professional Counselors and Therapists certify that this program meets the criteria for two (2) credit hours of continuing education for social workers (Category 1), professional counselors, and therapists (Category A) licensed in Maryland.
CE credit is granted to participants with documented attendance at individual workshops. Attendance is monitored. Credit will not be granted to registrants who log on late or depart early from a session. It is the responsibility of registrants to comply with these requirements.