When:
January 27, 2022 @ 10:00 am – 12:00 pm
2022-01-27T10:00:00-05:00
2022-01-27T12:00:00-05:00
Where:
Online continuing education workshop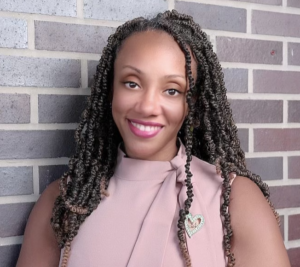 Pro Bono Counseling Project
2022 Professional Continuing Education Online Webinar
Building Resilience in the Unsung Heroes of 2021
Thursday, January 27, 2022, from 10:00 AM – 12:00 PM
Online Workshop – Two (2) CE Credits
Fee: $29/person
FREE for Active PBCP Volunteer Clinicians
Featured Presenter: La Keita D. Carter, PsyD
Course Description: This past year has not been easy…for anyone. However, it's been especially hard on the healthcare industry. We often focus on first responders in healthcare, and this focus is necessary. However, they aren't the only providers who experienced the harsh realities of 2021. Treatment providers (or middle responders) took on much of the brunt of the pandemic and socio-political unrest that we experienced. This workshop will focus on understanding the data that we have from 2020-2021 and considering techniques and interventions that we need to engage to protect our own mental health as well as the mental health of our patients/clients.
Learning Objectives:
At the end of this presentation, the participant will:
Analyze mental health statistics and data from 2021.
Apply concepts like compassion fatigue and burnout to the therapeutic relationship.
Discuss techniques that mental health providers can engage to support their own mental health and model healthy living for their patients/clients.
Presenter Bio: La Keita Carter, PsyD, LP, LCPC-S, LCADC
Dr. Carter completed her masters and doctoral degrees in clinical psychology at Loyola University Maryland. She completed her pre-doctoral internship at Towson University's Counseling Center in Towson, MD. Currently, she holds licenses as a psychologist, clinical professional counselor-supervisor, and clinical alcohol and drug counselor in Maryland.
Dr. Carter's therapy specialties are women's issues, trauma and crisis management, addictions, multicultural barriers in treatment, and relationship issues. She also enjoys psychoeducational testing for learning disabilities and learning giftedness and psychological evaluations for employment and surgeries. Her professional specialties include the supervision of budding counselors and psychologists and psychology administration.
In 2021, she was named one of Maryland's Top 100 Women by The Daily Record and led her company to be listed as #7 fastest growing private company in the Greater Baltimore area by the Baltimore Business Journal. A sought-after presenter and media commentator on multicultural and mental health issues, Dr. Carter has been featured on several news outlets including WBAL, The Afro, Fox45, Baltimore Business Journal, The Daily Record, WEAA, and the Baltimore Sun, to name a few. She was also the opening speaker and presenter at Maryland's 1st Racism in Mental Health Symposium in September 2020 and authored three psychology textbooks.
In her spare time, she enjoys strength training, cooking and baking, traveling, and spending time with her family.
www.LaKeitaDCarter.com
Workshop registrants will receive a code prior to the webinar to log on to Zoom and participate in the online session.
IMPORTANT: Attendance will be monitored. Participants must be logged on to the meeting by the workshop start time and participate in the entire event in order to earn CE credit.
The Pro Bono Counseling Project is approved by the American Psychological Association to sponsor continuing education for psychologists. The Pro Bono Counseling Project maintains responsibility for this program and its content. The Maryland Boards of Social Work Examiners and Professional Counselors and Therapists certify that this program meets the criteria for two (2) credit hours of continuing education for social workers (Category 1), professional counselors, and therapists (Category A) licensed in Maryland.
CE credit is granted to participants with documented attendance at individual workshops. Attendance is monitored. Credit will not be granted to registrants who log on late or depart early from a session. It is the responsibility of registrants to comply with these requirements.