When:
June 8, 2021 @ 10:00 am – 12:00 pm
2021-06-08T10:00:00-04:00
2021-06-08T12:00:00-04:00
Pro Bono Counseling Project
2021 Professional Continuing Education Online Webinar
Caring for Caregivers
Addressing the Evolving Needs of Caregivers
Tuesday, June 8 2021, from 10:00 AM – 12:00 PM
Online Workshop – Two (2) CE Credits
Fee: $25/person
FREE for Active PBCP Volunteer Clinicians
Featured Presenter: Eve Escalante, MSW, LCSW
Course Description: This workshop will provide mental health providers with guidance on how to approach caregivers in their practice. Presentation will include common issues for caregivers, caregiver health and mental health, logistics involved in caring for caregivers, and how to integrate an environmental perspective into your practice with caregivers.
Learning Objectives:
At the end of this presentation, the participant will:
Identify prevalence of caregivers in the US and common challenges they may encounter.
Describe common reasons why a caregiver may engage in mental health services and discuss how to engage caregivers.
Discuss how the pandemic has heightened issues facing caregivers.
Explain how social determinants of health and other environmental factors for caregivers are of particular importance in therapeutic process.
Identify relevant issues for caregiver sub-groups such as children and diverse communities.
Presenter Bio:
Eve Escalante, LCSW is a Clinical Social Worker and Manager of Program Innovation with Social Work and Community Health at Rush University Medical Center. In her role, Eve provides oversight of expansion of evidence-based care social care models into communities with significant social needs. Eve has experience in providing care to adults, older adults and caregivers with chronic disease, disability and/or terminal illness. She also has experience in providing clinical supervision in individual and group formats. She received her BSW from Loyola University Chicago in 2005 and her MSW from Loyola University Chicago in 2007.
Workshop registrants will receive a code prior to the webinar to log on to Zoom and participate in the online session.
IMPORTANT: Attendance will be monitored. Participants must be logged on to the meeting by the workshop start time and participate in the entire event in order to earn CE credit.

This workshop is sponsored by a generous grant from the Marion I. and Henry J. Knott Foundation.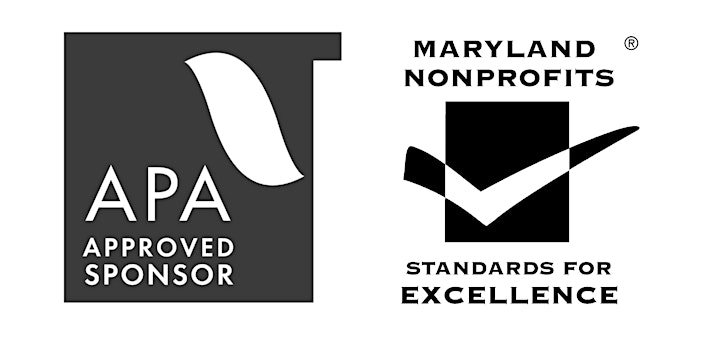 The Pro Bono Counseling Project is approved by the American Psychological Association to sponsor continuing education for psychologists. The Pro Bono Counseling Project maintains responsibility for this program and its content. The Maryland Boards of Social Work Examiners and Professional Counselors and Therapists certify that this program meets the criteria for two (2) credit hours of continuing education for social workers (Category 1), professional counselors, and therapists (Category A) licensed in Maryland.
CE credit is granted to participants with documented attendance at individual workshops and completed evaluation forms for those sessions. Attendance is monitored. Credit will not be granted to registrants who log on late or depart early from a session. It is the responsibility of registrants to comply with these requirements.